Steve's Bands & Biography Page 2
---
THE EARLY AND MID 70's
By this time Steve had the bug. He had finished grade 13 and while he'd been accepted to several universities he decided that "the road" was the education he wanted. With the two other members of Algonquin packing it in to go back to school, Steve and drummer, Jayce searched around to put something together. At one point Steve went down to New York city with his bass and auditioned for several acts including Jeff Beck. While he had several offers, the thought of actually living in New York was overwhelming and he ran back to good old Toronto.

In the fall of 1971, through an ad posted in a music store, Steve & Jayce met up with fellow folkies, Nick Whitehead, novice banjo player Dave Pearce & dobro player Jim Dunaway. They hit it off right on the spot at their first audition and went on to create the band Black Creek which evolved into a unique rockin' bluegrass experience that would shape and strongly influence Steve's musical talents and career.




Black Creek @ the Elmo Circa 1976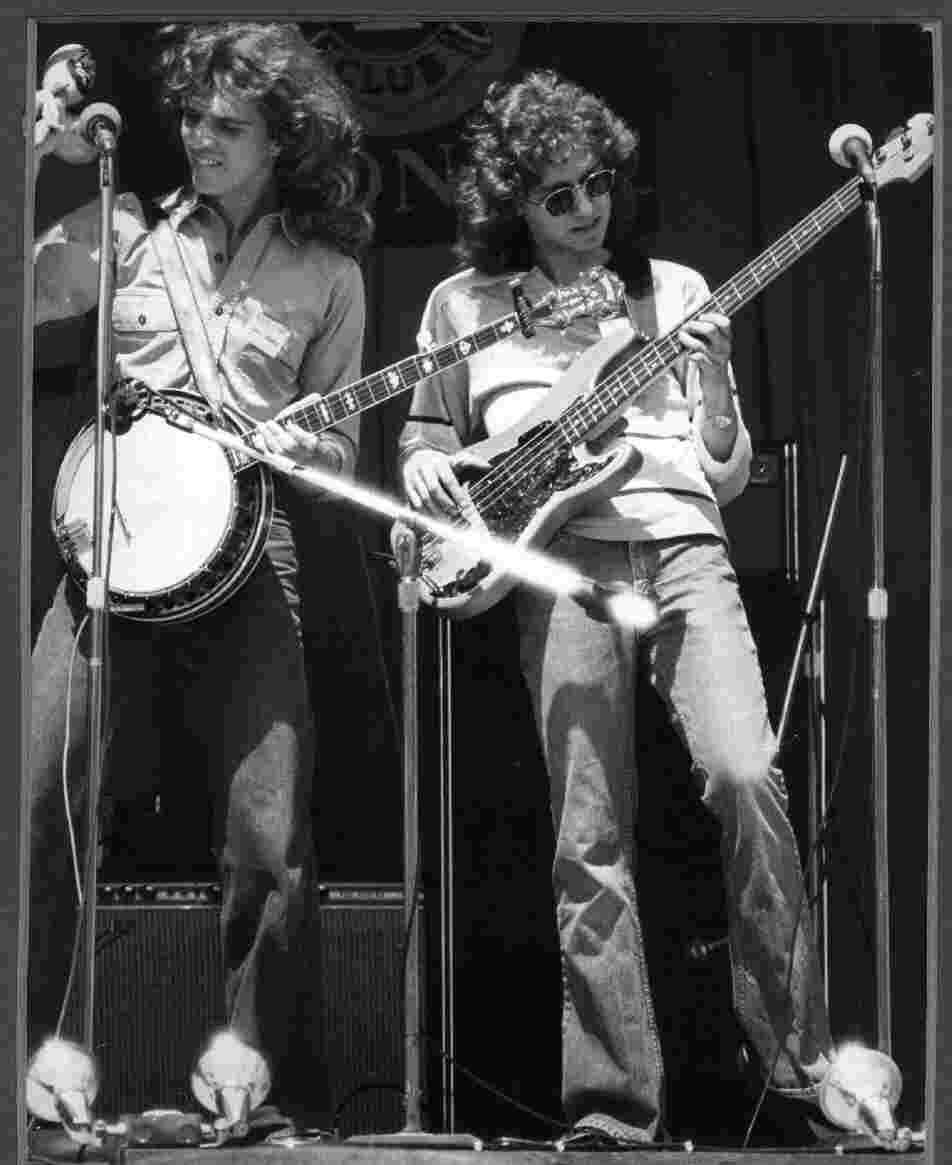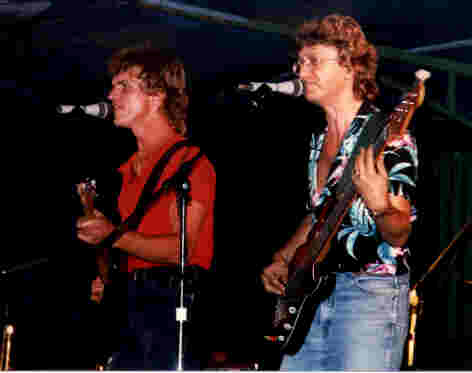 Dave Pearce and Steve with Black Creek at the Waterford Music Festival 1975 and then again 10 years later in 1985. Nice bell-bottoms!