ON KEYBOARDS: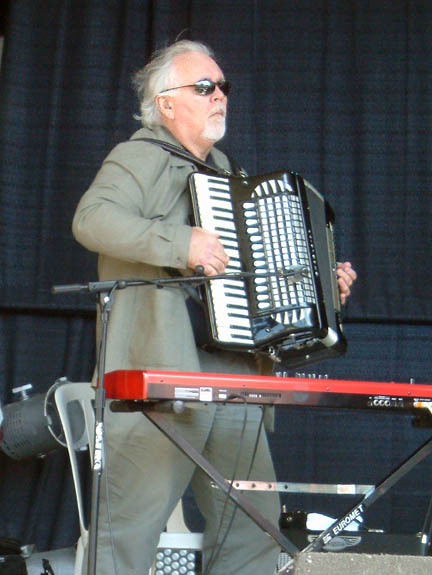 Denis Keldie: Keyboards, Accordion & Vocals. ...as a studio musician, playing piano, organ, accordion, mandolin and guitar, he has over 200 CDs (and vinyl albums) to his credit, with artists such as Natalie McMaster, Jeff Healey, Prairie Oyster, Rita Coolidge w/Ry Cooder, The Boomers, Jesse Cook, Alfie Zappacosta, Lost&Profound, Stompin' Tom, Henry Gross, Quartette, The Extras, Etta James, and has performed on television and live appearances with The Rankins, Colin James, Jann Arden, Amy Sky, Ashley McIsaac, Bruce Guthro, Gordie Sampson and many others. Active... ... in a wide range of music over the years, from R&B to Jazz, Pop, Country and everything else in between, both in Toronto and abroad. As founder of A&M recording act "The Extras", he co-wrote four critically acclaimed pop albums from 1980 to 1985 and toured extensively during that time, producing several innovative videos, including Canada's first animated video of "I Can't Stand Still". The Year 2000... ...saw the release of the much-acclaimed "2B3 - The Toronto Sessions" CD, a collection of Hammond organ duets with Denis Keldie, Doug Riley, Mike Fonfara, Rob Gusevs, Bill Payne and Richie Hayward from Little Feat. Also that year, he toured with "Allen, Glass, DeCarle and Keldie" an acoustic roots-country quartet with members of Prairie Oyster. 2001 saw the release of a jazz organ CD of "The Denis Keldie Trio", with Paul DeLong and Bill Murray. Recent film and TV composing credits include "In His Father's Shoes", "Crossed Over", starring Diane Keaton. The year 2002 saw the release of "Rainy Day Sunshine", a fundraising CD Denis produced for the Look Good-Feel Better Foundation, who help women deal with the appearance-related side effects of chemotherapy.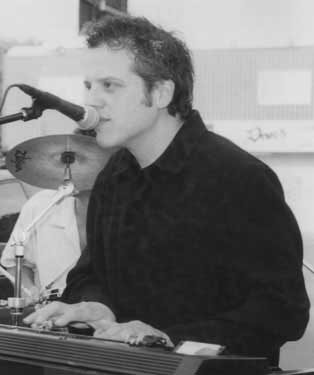 Mark Lalama: Keyboards, Accordion & Vocals. A great performer in his own right, Mark has contributed to the Gumbo Dreams and Clueless CD's. He's known for his work as musical director on Canadian Idol and with Amy Sky & Mark Jordan, George Fox, Jamie Oaks, Farmer's Daughter, the Mantini Sisters, Matinee Slim, Canadian Idol and his latest original project, Accordion Crimes.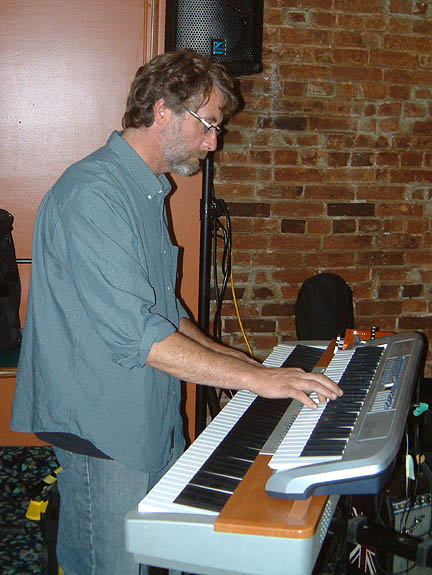 Herb Nelson: Keyboards. Herb's the original keyboard player for the Fringe Locals and still appears with us from time to time. A wonderful keyboard player and a great freind, Herb's also an amazing sculptor and automotive specialist. He was a member of the Shaw Festival comapny for many years building the automated sets used in the theatre's productions. He's the co-founder of our Saturday night band, the Niagara Rhythm Section and was also the original keyboard player for Matinee Slim and the Ultralight Orchestra

Joe Ingrao: Keyboards. Joe was a beloved member of the band until his untimely death March 2005. He is featured heavily on the band's Clueless album, his very last recording. Joe was a legend on the Canadian music scene. A monster piano & organ player he appeared as a solo artist and he toured and recorded with many national acts including Long John Baldry, The Lincolns, Liberty Silver and George Oliver as well as with local Niagara favourites Jambone, Matinee Slim & the Ultralight Orchestra and The Ants. When Joe was on the gig, the band rose to new highs each and every night. We miss him dearly. For more on Joe...