---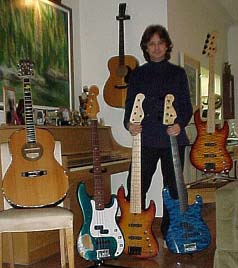 Steve's Bands & Biography - The Entire Story
Bandleader and freelance bass player Steve Goldberger is usually performing somewhere in the Toronto or the Niagara-On-The-Lake areas with one of the other many musical projects he is involved with.
---
THE 60's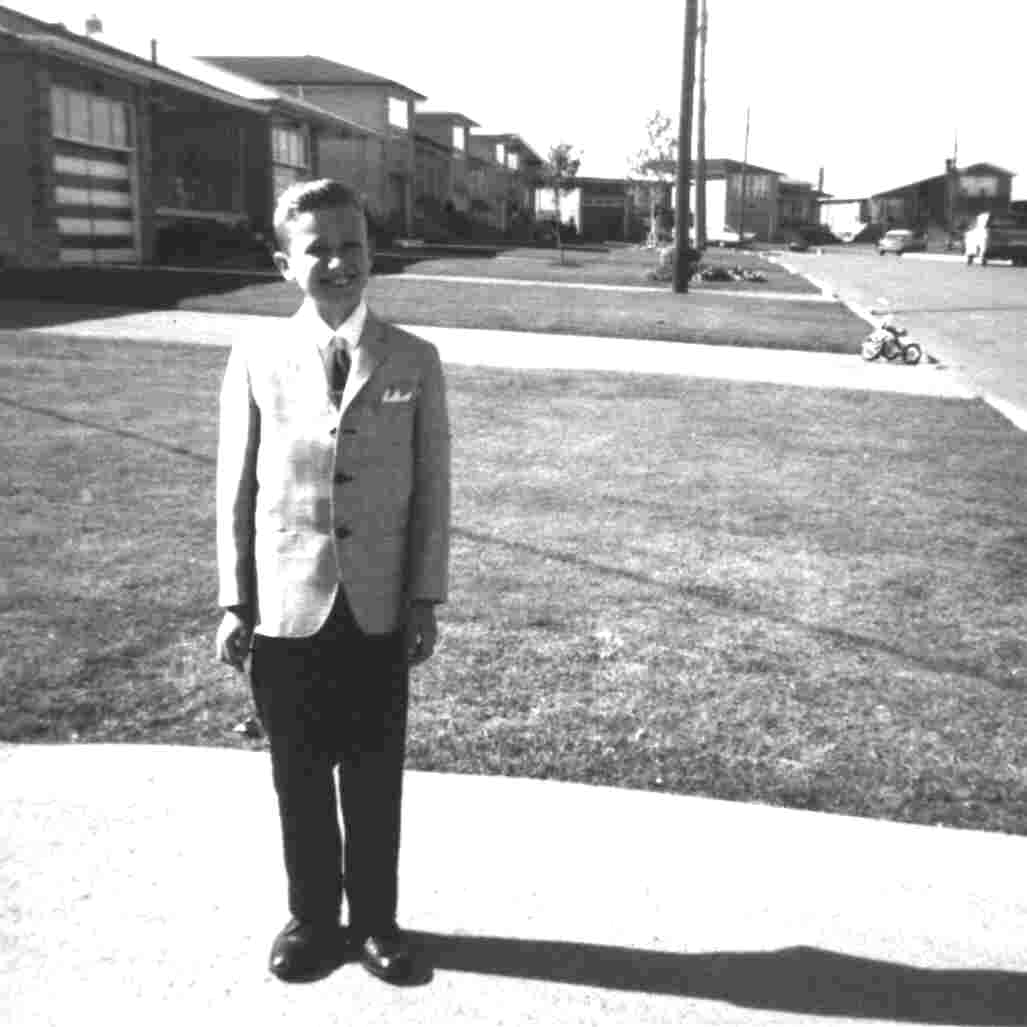 Lost in Suburbia - 9yrs old. Oct. 20, 1963
Steve's musical ride started later than most. It wasn't until his early teens that he took an interest in the guitar and borrowed an old Kay arch-top acoustic guitar from his uncle Jack Young who was a professional musician and bandleader. This guitar was a mess with the action so high that for the first while Steve's fingers would actually bleed after only half an hour of goofing around.

Shortly thereafter, he decided that the electric bass would be much cooler and started to workout bass lines on the bottom four strings of the old Kay. Once in a while, he would save up enough money so that he could rent a bass and amp for the weekend. He and his guitarist pal, Martin Loomer would spend the entire weekend in the basement of his parent's house both blaring noise through the one big amp.

Around the same time, a piano was purchased for Steve's sister, and he swore he would never take piano lessons. All his friends were forced to take lessons and hated it. But the attraction was unavoidable for Steve and soon he was sneaking into his sister's room to pick out melodies and chords on the keyboard. He finally did break down and ask for lessons but they did not last long as his teacher quit when he refused to play the music as it was written, always wanting to improvise and play it his own way.

Around the age of 14, Steve and Martin started a band called "Stinky Davis and the Ratsluggers" covering tunes by the Stones, the Doors, and their favourite band, The Mothers of Invention. This off the wall band played a few school dances and private parties, but mostly just rehearsed and learned all about the fundamentals of playing together as a group.



Stinky Davis Poster drawn by Steve

Stinky Davis & the Ratsluggers
live at a gig circa 1969?

Steve circa 1969?
---
THE EARLY 70's
It was also around this time at about 16 years old, Steve learned that he loved to sing and groups like America, CSNY and the Eagles were gaining popularity. He joined up with two young guitar players Robbie Salzberg and Danny Prusky and started a folk trio called " Algonquin". They spent hours working out elaborate harmonies and started playing parties and later, although still underage, played some folk clubs in Toronto. They added a drummer they had met named Jayce Ford who also had an excellent voice. They worked as an opening act for the likes of Joe Mendelson and the Good Brothers. One summer they actually went on the road for the first time for a three week engagement in Grimsby, Ontario.

Early Algonquin Poster by Steve.
Pretty sexist stuff for a 16 year old

Steve (right) & Jayce at the Casablanca Hotel in Grimsby,
our first gig "on the road" with Algonquin.
Circa 1971. That's wee Skybie on the roof.

Steve (right) Danny & Robbie
Circa 1970.
---