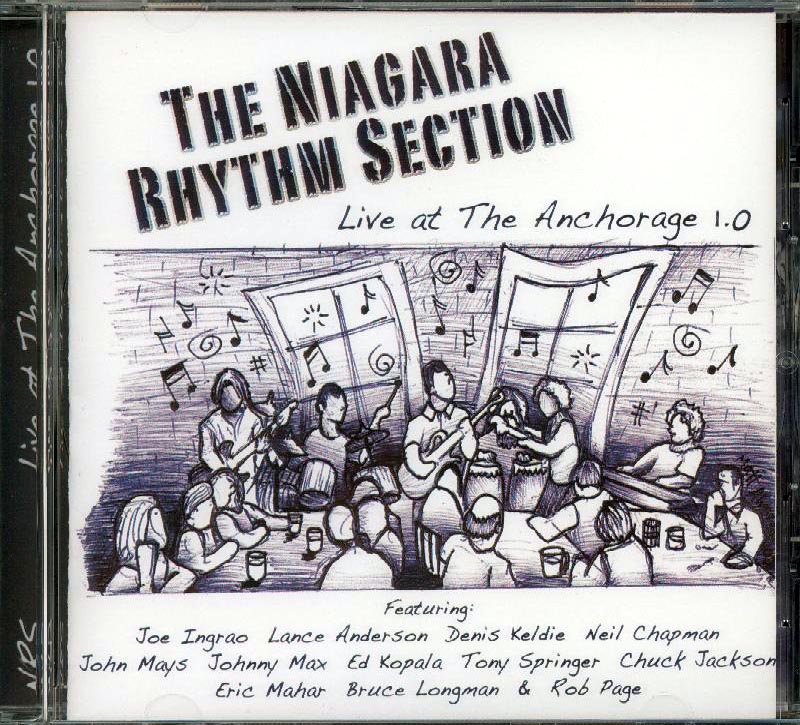 LIVE AT THE ANCHORAGE 1.0
THE NIAGARA RHYTHM SECTION
The Niagara Rhythm Sections celebrates 4 years of live Saturday night performances, backing up some of the finest artists in Canada. This first volume includes performances by Joe Ingrao, Chuck Jackson, Tony Springer, Lance Anderson, Neil Chapman, John Mays, Denis Keldie, Johnny Max and more.
All profits from the sale of this CD will be donated to the Humane Society
READ A REVIEW OF THIS CD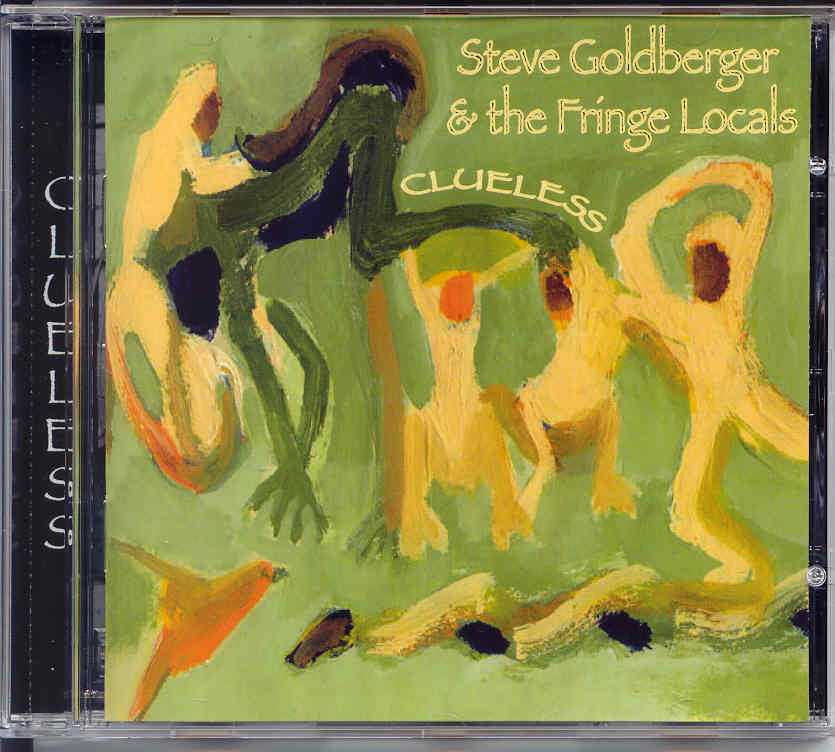 CLUELESS
Steve Goldberger & the Fringe Locals
Steve's latest CD, the album features thirteen new original tunes all written by Steve and his friends.
"I put on the SG & the Fringe Locals, Clueless, and I was blown away. That is one high quality, well-crafted collection of tunes. I will be listening to it regularly for the next few days. " -Mike Furnish, CKUW 95.9FM, Winnipeg, MB.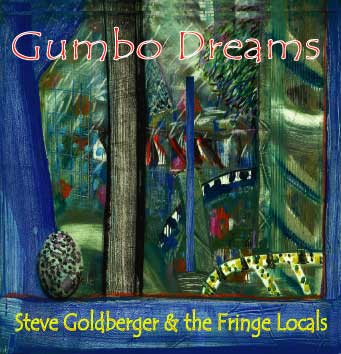 GUMBO DREAMS
Steve Goldberger & the Fringe Locals
Released September 5th, 2002, this album features thirteen new original vocal tunes all written by Steve and his friends.
"Bits of acoustic folk, ersatz California country pop, New Orleans swamp rock, Celtic airs and raucous pub rock float up to the surface of this stew, truly an amalgam of alien parts. For all that, an infectious good humour and energetic teamwork lend this record, GUMBO DREAMS, genuine appeal." - Greg Quill, Toronto Star
"...his new album is out and it rocks! It's called Gumbo Dreams and sounds just like its name; a great cocktail of original songs with original sounds." -Herve Oudet, "Americana in Paris" Radio Show, Paris, France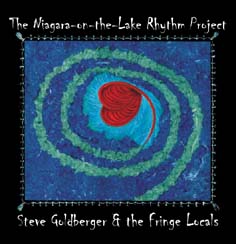 The Niagara-on-the-Lake Rhythm Project
Steve Goldberger & the Fringe Locals
Released March, 2002, this instrumental album features thirteen original compositions all written by Steve and his friends.
"Steve Goldberger's subversive THE NIAGARA-ON-THE-LAKE RHYTHM PROJECT ... the sounds on this disc are beautiful free flowing instrumental illustrations of life in tourist heaven...A sort of mash up of folk, soft rock and jazz combined in the aesthetic of a jam band... get your hands on this disc and wrap your head around the sounds." - Pulse Niagara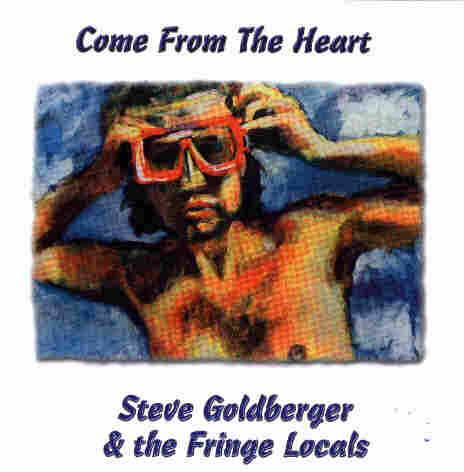 COME FROM THE HEART
Steve Goldberger & the Fringe Locals
The Live Album
released Feb. 2000
$2.00 from each sale of this album will be donated to the Heart and Stroke Foundation
"...His voice and the music is as comfortable as a pair of good, broken-in Levis and he and his band, the Fringe Locals, are obviously having a GREAT time making their music .... " -Cate Law, Atlanta, Georgia